Affordable GPS tracking system for your car or fleet!

Our GPS tracking system is simple and easy to use, just plug it in and start tracking your car in real time.
A complete GPS tracking system that includes an installed sim card, wireless connectivity and phone apps for your mobile phone.
In an instant you can see the location of your vehicle and monitor its movements in live – real time.
Features:
Live Real-Time Tracking – Instantly from your mobile phone.
Speed Monitoring and Alerts
Geo-fencing
Driving History
Power Disconnect Alert
10 Second Updating
Easy To Install – Just Plug In
No Battery Required
Phone Apps for iPhone & Android
Uses:
Locate & Recover a stolen car
Monitor teen driving habits
Monitor a elderly family member
Locate a stranded family member
Medical emergency or crash location
Unfaithful spouse detection
Fleet Tracking
---
GPS Tracker


Wired Device

The 4G Affordable, simple plugin device, it is very inconspicuous, just plug it in to your vehicle OBD port, its that easy.
---
COMING SOON!

OBD II Plug-in Device

Our 4G LTE GPS tracking device, more coverage areas, it is very inconspicuous, just plug it in to your vehicle OBD port, its that easy.
---
30 Day Free Trial




30 Days of free service is included with the purchase of your GPS tracker, you can cancel anytime.

4G Networks:

USA – AT&T

Mexico – Radiomovil Dipsa (Telcel)

Puerto Rico – Claro

United States Virgin Islands – AT&T

United States of America – AT&T

Canada – Bell, Rogers Wireless, SaskTel, TELUS, Videotron
---
Mobile Phone Apps for Android & iPhone


Download and install our real-time tracking APP on your mobile phone so you can instantly locate and monitor your vehicle live real-time. Included with our service plans.
---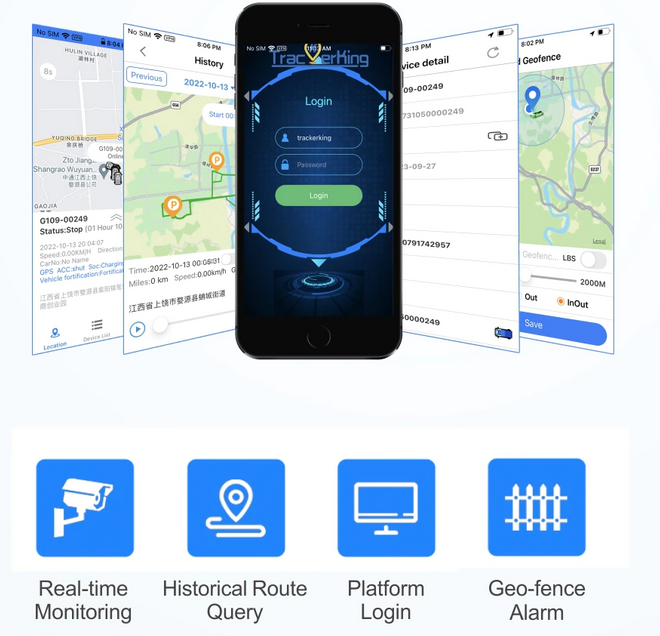 *Limited to one 30 day free trial plan for each device purchased